Description
Reviews
Warranty
BWP Bats
BWP Customized Maple Wood Softball Bat

God made softball players, BWP maple softball bats made them equal. Bring the tradition back in to the game with a BWP wooden softball bat. 2 1/4" barrel. 15/16" handle.

Build My Bat is now available to all players! Now you can completely customize your bats to your specifications and will have the ability to customize the bats just like the pros!

From bat style, to color, and engraving BWP will have you looking, feeling, and playing like a pro!

All you have to do is sit back and BWP will take care of the rest.

Custom Bat Details
• Please allow 2-3 weeks for delivery.
• 30 day guarantee does not apply.
• Custom bats are not eligible for return.
• No profanity or usage of affiliated teams such as MLB® or NCAA® etc.
• Cancellations or changes are by phone only and must be made the same day as order of custom bat.
• Changes to custom bats online must be made before submitting an order by removing from cart and adding a new model with new custom changes.

Comments about BWP Bats BWP Customized Maple Wood Softball Bat:
This BWP bat is amazing, I just used it for the first time on 8-6-2016 in a amazing tournament that is for a great cause. The guys on my team also loved the bat due to this tournament is a co-ed tournament that has been going on for 9 years. the tournament is called Bash 4 Cancer... A Charity named Agents of Change puts it on and selects a child that is either battling cancer or as lost their life from battling cancer the proceeds from this tournament go to their families... This years tournament the family lost their son from cancer. his mom is battling cancer too, with her family and friends put a team together and had a time of their lives on the great fields that we all love to call home... My team yesterday played hard and swung my bwp softball maple bat threw out the day to place 3rd I attached a photo of out trophy with what I was wearing including my customized BWP bat...
Comments about BWP Bats BWP Customized Maple Wood Softball Bat:
I love the BWP maple bats very well balanced and has a lot of pop when contacted to the ball.
Wood Bats Carry No Warranty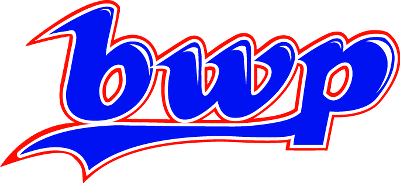 BWP Bats provides quality equipment and bats for baseball and softball.