Pro Power Drive Brace Youth Hitting Trainer
Pro Power Drive Brace Youth Hitting Trainer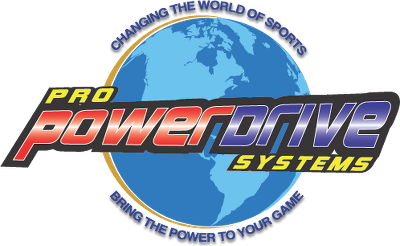 Pro Power Drive Brace Youth Hitting Trainer Want to build your players Bat Speed and correct bat path? This is Your Training Tool This is best hands in training tool. By keeping your hands inside the ball it creates faster bat speed. By elimin
more...
This Product is shipped from the manufacturer.
Shipping charge:
Description
Reviews
Pro Power Drive Systems
Pro Power Drive Brace Youth Hitting Trainer

Want to build your players Bat Speed and correct bat path?
"This is Your Training Tool"

This is best "hands in" training tool. By keeping your hands inside the ball it creates faster bat speed. By eliminating your hands from getting long and going around the ball it builds your Muscle Memory to keep your hands going through the proper "A to B" slot which generates quicker and stronger hands that results in Faster Bat Speed which generates further distance on the ball. By using the Pro Power Drive Brace it won't let your hitter throw their hands out, so they can focus on other areas of their hitting while using it. After 15-minutes of using the Pro Power Drive Brace your speed will gain a minimum of 5-mph. Remember, There is NO substitute for developing Proper mechanics in any part of your game. It fits an upper arm dimension of 13" in diameter or less.

Specify left or right hand hitter.

"Go Yard with the Pro Power Drive Brace"

Also available:
Pro Power Drive Fold-N-Go Hitting Tee - #PDHSFG.
Comments about Pro Power Drive Systems Pro Power Drive Brace Youth Hitting Trainer:
It took about two trys to put the device on correctly. Aftrer that it helps my son shorten his swing and have better contact with the ball.
Comments about Pro Power Drive Systems Pro Power Drive Brace Youth Hitting Trainer:
My Daughter developed the very common probem of letting her shoulder fly and was finishing her swing very high. This product instantly fixed that and she was able to see instant results, quicker swing, hands inside the ball, and every hit is solid on the tee, soft toss and in the cage which has kept her interest in practicing with it. During this off season she is using it at home and during our regular practices twice a week through her own ambition. It teaches what it says and forces the upside down "v" and if her hands are wrong it will turn them over giving instant correction without the fight. Excellent product coupled with a Perfect Stride these products reinforce what we try so hard to teach.
Chest Size:
Feels true to size
Length:
Feels true to length
Comments about Pro Power Drive Systems Pro Power Drive Brace Youth Hitting Trainer:
My 10 yr.old little brother have a bad habbit of arm baring and swinging with his shoulders. He has always been a good hitter. (making contact) At first he did not want to use it because it felt restrictive. The reason was beacause it wasn't letting him do what he always had been able to do. After 2-short weeks he is not a good hitter anylonger, he is a "Power Hitter Now". He has never hit a home run before but now, he hits 20 to 30 feet further and hit 2-200-ft. center field home runs last weekend.

I'm a BELIEVER now !!!!!!!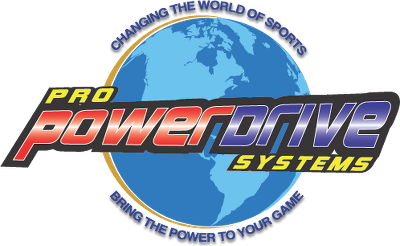 Pro Power Drive Systems provides quality softball and baseball bat training, hitting, and pitching systems. We carry a wide selection of Pro Power Drive Systems mechanical pitching mounds and trainers designed to help you get the most out of your bat or your arm.