Description
Reviews
BowNet
BowNet 6 Gallon Empty Ball Bucket

Bownet 6 Gallon Empty Ball Bucket.

Good Value
Quality Construction
Batting Practice
Games
Practice
Comments about 6-Gallon Bownet Logo Ball Bucket:
We use this to keep our batting balls separate from the newer ones we use for infield practice. Keeping them separated helps prolong our investment in our fielding balls.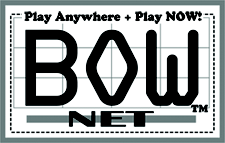 BowNet provides quality practice screens for football, soccer, baseball and softball. We carry a wide selection of BowNet practice screens, including soccer nets, football kicker and punter nets, baseball soft toss screens and softball soft toss screens.