Description
Reviews
Warranty
Easton
Easton Playback Elite Training Screen

Patented, adjustable hinge for multiple training options: ground balls, line drives, and pop flies. Heavy duty steel frame, durable s-hook bands and weather-resistant netting.

Dimensions: 48"W x 72" H.
Comments about Easton Playback Elite Training Screen:
My 8 yr old son received this as a gift from his Grandpa. This net has helped him improve both his throwing and catching. It has been used daily and the kids on his baseball team flock in to our yard to play. It will be loaded into to trailer for our vacation this summer.
Comments about Easton Playback Elite Training Screen:
I bought the Easton "3-way Throw/Field Trainer" and it is a piece of junk. I'd be surprised if this thing lasts three hours, much less three weeks, and my son is all of 11. Well, he turned 11 yesterday and this was his birthday gift. How sad that Easton markets sports equipment. This is a product, at best, for a 4-year-old. The metal tubing is too thin, the entire product looks like it cost $2 to produce. I'd like to know the product executive who thinks he's doing anyone a favor: the consumer or his company, which he has embarrassed. I now will regard anything with the Eason name with suspicion before trading up, paying a little more for something useful.
Comments about Easton Playback Elite Training Screen:
It lasted about 3 months fully functional and then 8 barely functional.
Team Express offers a one-year warranty for any eligible Easton non-bat equipment that was purchased from Team Express. Non- bat product categories that fall under this warranty program include: Ball Gloves, Batting Gloves, Helmets, Catcher's Gear, Bat Bags, and select Training Accessories. Team Express also offers a 30-day return policy for all new (unused) merchandise. (Please see Product Warranty Defect Guidelines and Return Policy below)
NEW (UNUSED) MERCHANDISE:
If you are not satisfied with your purchase, simply return the item within 30 days of purchase. The return item must be in its original condition, including all tags, packing and accessories. For more information on Returns,
Click Here.
DEFECTIVE OR DAMAGED MERCHANDISE
Easton's non-bat equipment is guaranteed for one-year from date of purchase against defects in material and workmanship, but not against mishandling or uncommon abuse. All returns will be inspected. If the equipment is determined to be covered under warranty, a replacement will be sent to you. Replacements will be same stock number, color and size.
PRODUCT WARRANTY DEFECT GUIDELINES
Ball Gloves: - Lace breaking issue - Leather tearing issue - Lining tearing issue - Velcro Strap issue - Sewing issue
Batting Gloves: - Sewing issue - Velcro Strap issue - Leather tearing issue
Bags: - Zipper issue - Material tearing issue - Sewing issue - Wheel issue
Catcher Protective: - Padding issue (HMT, CP, LG) - Strap issue (HMT, CP, LG) - Attachment hardware issue (HMT) - Cracking issue (HMT - shell, LG - knee, shin, or toe plates)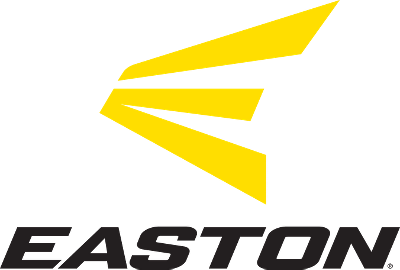 Easton's mission is to deliver a significant and measurable performance advantage to every athlete playing baseball, fastpitch, and slow-pitch. In 1976 Easton Sports introduced the world's first high performance aluminum baseball bat and continued to revolutionize the game with the introduction of the first two-piece composite bat. That determination and maverick rule-breaking behavior has led Easton to continually develop products that will be there for the athlete when the moment of truth presents itself.