Description
Reviews
Size Guide
Warranty
Rawlings
Rawlings 2013 Plasma -3 Adult Baseball Bat (BBCOR)
Thin Plasma alloy barrel end-construction for quicker bat speed. Stiff Plasma alloy handle for consistent feel at the plate.
The Science of Balance
Through a combination of pOp barrel and superior end cap technology, Rawlings BBCOR bats are designed to increase bat speed and provide the most balanced bats in the market.
pOp Technology
Precision-Optimized Performance (pOp) Technology isolates the added weight to a smaller region on the barrel than any competitors bats, translating into increased bat speed.
Bat Specifications
Drop: -3 Adult Bat
Barrel: 2 5/8"
Certified: BBCOR
Material: Thin Plasma Alloy
Handle: 31/32"
Construction: One-Piece Aluminum
Flex: Stiff Flex
Grip: Cushioned Grip
Available Sizes: 32 29
Compare this bat with others to find the best BBCOR Certified bat for you.
COMPARE BATS
Great Pop
Large Sweet Spot
Well Balanced
Baseball
Batting Cages
Games
Homeruns
Practice
Comments about Rawlings 2013 Plasma -3 Adult Baseball Bat (BBCOR):
The bat has great balance which allows good transfer of energy through the hitting zone. Have used more expensive bats with minimal results, this bat has produced 4 hr, 23 doubles and an average of 570 throughout the summer league & travel ball. I'm 6' 4" and getting the bat into the zone means everything to great contact, this bat makes it easy.
Need Help Choosing The Right Size Bat?
Click Here for a Bat Sizing Guide.
Most aluminum/ composite bats carry a one-year manufacturer's warranty against defects. Team Express also offers a 30-day return policy for all unused new bats. (Please see the details of the warranty and return policy below.)

NEW (UNUSED) BATS:
If you are not completely satisfied with your new bat, you may return it to us in its original "shrink-wrapped" packaging within 30 days from the date of shipment. Simply call us at 800.937.4824 for a return label.

DEFECTIVE OR DAMAGED BATS
All defective or damaged aluminum/ composite bats must be returned to the manufacturer. Defective or damaged bats may be returned to the manufacturer for repair or exchange within one year of the purchase date. The bat manufacturers' phone numbers are shown below for your convenience. Please call them directly to obtain a return authorization number (RA#). We recommend that you keep your bat invoice as your proof of purchase.

Rawlings Bats: 1-877-225-1041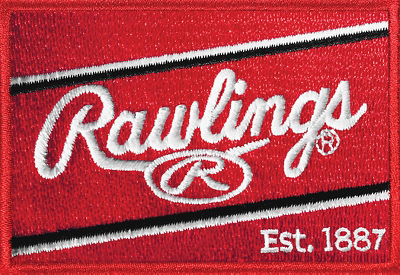 Rawlings is the No. 1 choice of professional baseball players, with more pros choosing a Rawlings glove than any other brand. Rawlings' gloves are made from the best leather and in a pattern that shows you are a serious player. We are where Gold Gloves begin. If you want to be the best, choose the best.