Louisville Slugger 2014 Attack -3 Adult Baseball Bat (BBCOR)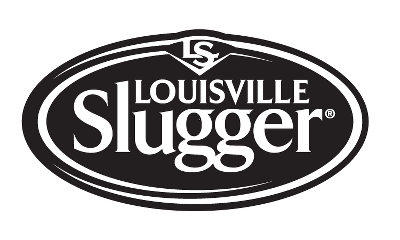 Louisville Slugger 2014 Attack -3 Adult Baseball Bat (BBCOR) Built with advanced technology unique to Louisville Slugger bats, the Attack represents the reinvention of the Louisville Slugger BBCOR line. Its composite barrel and handle technology
more...
This Product is shipped from the manufacturer.
Shipping charge:
Description
Size Guide
Warranty
Louisville Slugger 2014 Attack -3 Adult Baseball Bat (BBCOR)

Built with advanced technology unique to Louisville Slugger bats, the Attack represents the reinvention of the Louisville Slugger BBCOR line. Its composite barrel and handle technology and patented three-piece construction give the Attack a lighter swing weight, dramatically reduced vibration and overall better feel. We're confident that this is best bat in the business and Louisville Slugger is backing it up with the TRU3 30-Day Performance Promise. If you're not more confident in your swing in 30 days, send it back! details below.

Pure 360 composite
Using thinner high-strength and lightweight graphite fibers gives us the ability to add more layers of strength while reducing the overall thickness of the barrel's wall.

TRU3 Technology
Revolutionary new connection technology strengthens the link between the barrel and handle of the Attack bat for better feel and dramatically reduced vibration.

Flex Band
We've inserted a 1"-wide graphite band into the Attack bat to keep the barrel's walls thin and the swing weight of the bat as low as possible. The Flex Band also helps to give the Attack bat one of the biggest sweet spots in baseball.

Bat Specifications
Drop: -3 Adult Baseball
Barrel: 2 5/8"
Handle: 31/32" tapered.

Certified: BBCOR Certified.
Available Sizes: 31in 28oz, 32in 29oz, 33in 30oz, 34in 31oz

Baseball Bat Sizing Chart
Bat sizing charts:
Under 60
26"
27"
28"
29"
29"
61-70
27"
27"
28"
29"
30"
30"
71-80
28"
28"
29"
30"
30"
31"
81-90
28"
29"
29"
30"
30"
31"
32"
91-100
28"
29"
30"
30"
31"
31"
32"
101-110
29"
29"
30"
30"
31"
31"
32"
111-120
29"
29"
30"
30"
31"
31"
32"
121-130
29"
30"
30"
30"
31"
32"
32"
32"
131-140
29"
30"
30"
31"
31"
32"
32"
33"
141-150
30"
30"
31"
31"
32"
33"
33"
151-160
30"
31"
31"
32"
32"
33"
33"
33"
161-170
31"
31"
32"
32"
33"
33"
34"
171-180
32"
33"
33"
34"
34"
181 & More
33"
33"
34"
34"
Age
5 to 7
8 to 9
10
11 to 12
13 to 14
15 to 16
17 & up
Length
24-26"
26-28"
28-29"
30-31"
31-32"
32-33"
33-34"
Softball Bat Sizing
To find the correct bat length for your softball-playing daughter, have her stand straight up with her arms to the side. Place a ruler to her side with the start of the ruler (the "0" mark) on the ground. Read the measurement at the end of her wrist, just where the hand meets the forearm. As a general rule, this measurement indicates the perfect bat length for her.
Another sizing method for Baseball and Softball
Another great means for determining bat size is what we'll call the wingspan method. Have your son or daughter stand up tall with their arms straight out (arms should be parallel to the ground as if they were trying to mimic an airplane). Measure from the very center of their chest out to the tip of their fingers. That measurement will give you the ideal bat length.
It's always best to try to size using a variety of methods to come up with their ideal. For youth which are still growing, we recommend that you go with the longest length obtained through the various sizing methods. We often use the break of the wrist method (described in the softball bat sizing above) along with this method and use the longer of the two.
Baseball Bat Videos
---
Baseball Express Videos - Baseball Bat Buying Tips

If you don't feel more confident in your swing in 30 days, send it back.
Louisville Slugger is so confident that TRU3 will give you a more confident swing that they're backing it with a TRU3 30-Day Performance Guarantee. If within 30 days of the purchase you are not completely satisfied with the performance of your TRU3 Bat, you are able to return it to US for a full refund of the documented retail price paid.

Team Express and all its brands are authorized bat dealers. All bat purchases will come with a valid sales receipt, and we can provide a copy of a sales receipt at any time to the original purchaser.
Contact Customer Service: 1-800-937-4824 to return.
Customers who viewed this also viewed these