Anderson 2014 RockeTech -9 Fastpitch Bat
Anderson 2014 RockeTech -9 Fastpitch Bat
MSRP $$249.99
Save $100
20% Off Clearance Sale!
Free Shipping!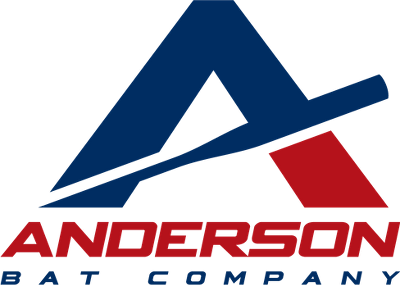 Anderson 2014 RockeTech -9 Fastpitch Softball Bat The Anderson RockeTech FP, with its all-metal exterior multiwall design, has a barrel-weighted minus 9 swing weight and is designed to take advantage of a strong fastpitch hitters skill and ability
more...
This Product is shipped from the manufacturer.
Shipping charge:
Description
Reviews
Size Guide
Warranty
Anderson Bat Co.
Anderson 2014 RockeTech -9 Fastpitch Softball Bat

The Anderson RockeTech FP, with its all-metal exterior multiwall design, has a barrel-weighted minus 9 swing weight and is designed to take advantage of a strong fastpitch hitter's skill and ability. The RFP is as hot as it can be and still be legal. If you're serious enough to put in the time at practice, you're ready for the RFP and the results you deserve. However, you may need a bigger trophy case because the RFP is a souvenir maker.

Features
• The all-metal RockeTech bat includes the PowerArch – exterior sleeve – multi-wall design that features two matched aluminum walls, an inner shell that wields the patented PowerArch contour and an exterior sleeve that wraps the inner shell with added elastic performance, durability and provides a feel that uniquely end-loaded. Together they create a highly responsive hitting surface that includes a generous effective hitting area and superior feel.

• The TaperFlex contour is designed to optimize the flexural and vibrational response of the bat by distributing the mass of the taper in such a way that a harmonic flexural response is achieved. When combined, the result is a bat that has superior feel, superior performance and a truly unique hitting experience.

• The Ultra-Thin Handle is designed to maximize batspeed by allowing the handle to fit nicely into the batter's fingers rather than in the palms of their hands. It is designed thin to make it easily customizable for each hitter. You can make the handle bigger by adding a thicker grip, but you cannot make it smaller once it is formed.

• The Thin Sport Grip provides a tacky feel and supports the thin handle design by making the handle as thin as possible. The Sport Grip allows those that want a thicker handle to be able to simply overwrap it with another grip or with tape to customize the fit of their Anderson bat.

• The patented Weldless-Ergonomic Knob adds weight where it is transparent to the swing. It improves the balance of the bat and maximizes the MOI while adding the additional distance that only mass in the right place can give you. The construction is patented and the shape of the ergonomic knob was designed in cooperation with a team of orthopedic surgeons to provide a safer, more comfortable feel.

• The TruFlex Toughened-Lightweight Cap adds to the performance and feel of the bat by providing the support in the end of the bat necessary to maximize the energy transfer of the barrel to the ball while maintaining just enough flex to control the amount of vibration created at contact. The reduced weight in the cap improves the bat's MOI.

• A reduced Moment of Inertia (the effort necessary to swing the bat) is the object of all of the weight manipulation included in the overall design and the design of every component used in an Anderson bat. This attention to the structural details makes it possible to swing a heavier bat with less effort. A quicker, more powerful swing makes it possible to provide each and every player with Game Improvement by Design.

Bat Specifications
Drop: -9 fastpitch bat
Barrel Tech: Double-wall alloy
Handle: Ultra-Thin Whip
Certification: ASA, USSSA, ISA, NSA
End Cap: TrueFlex
Construction: One piece
Warranty: One Year Manufacturers Warranty

Available Sizes: 33in 24oz

Double Wall Design
Durable
Great pop
Hot bat
A Little Break-in Needed
Reduced Warranty
My daughter has always kept 3 Rocketech bats in rotation in case one breaks. Yes, they do break over time. We usually go through at least one per year because we hit 150 balls a day. Rocketech bats are the only bats in our experience that hold up for an extended period of time. Composite bats are hot right out of the wrapper, but seem to break easier and become "dead" quicker. New grip in this model makes it more comfortable. You will never go wrong with a Rocketech.
Need Help Choosing The Right Size Bat?
Click Here for a Bat Sizing Guide.
Most aluminum/ composite bats carry a one-year manufacturer's warranty against defects. Team Express also offers a 30-day return policy for all unused new bats. (Please see the details of the warranty and return policy below.)

NEW (UNUSED) BATS:
If you are not completely satisfied with your new bat, you may return it to us in its original "shrink-wrapped" packaging within 30 days from the date of shipment. Simply call us at 800.937.4824 for a return label.

DEFECTIVE OR DAMAGED BATS
All defective or damaged aluminum/ composite bats must be returned to the manufacturer. Defective or damaged bats may be returned to the manufacturer for repair or exchange within one year of the purchase date. The bat manufacturers' phone numbers are shown below for your convenience. Please call them directly to obtain a return authorization number (RA#). We recommend that you keep your bat invoice as your proof of purchase.

Anderson Bats: 1-888-777-4487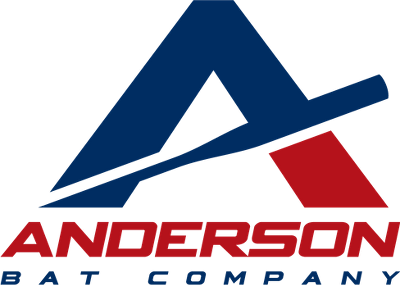 Anderson Bat Co. provides quality sofball and baseball bats for youth, senior league and adult baseball and softball players. We carry a wide selection of Anderson bats for all skill levels, including the RocketTech, NanoTech and TechZilla models.
Customers who viewed this also viewed these