Combat 2015 Fray -3 Adult Baseball Bat (BBCOR)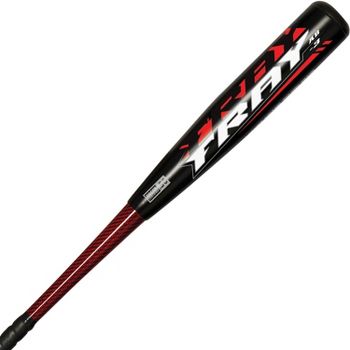 Combat 2015 Fray -3 Adult Baseball Bat (BBCOR)



Combat 2015 Fray -3 Adult Baseball Bat (BBCOR) This bat is best for the players who has an effortless swing and can benefit from the more flexible two-piece handle to create momentum as they drive through the ball. This hybrid model will provide
more...
This Product is shipped from the manufacturer.
Shipping charge: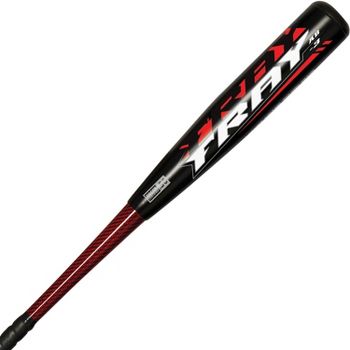 Description
15% Advantage
Size Guide
Warranty
Combat
Combat 2015 Fray -3 Adult Baseball Bat (BBCOR)

This bat is best for the players who has an effortless swing and can benefit from the more flexible two-piece handle to create momentum as they drive through the ball. This hybrid model will provide great value for those looking for an affordable option that will still provide strong performance and durability.

• Features a premium alloy barrel with ultra-light composite handle which allows for the longest barrel length possible, resulting in an extended sweet spot.
• Resonance Proof Taper eliminates "sting" and vibration from the composite handle.
• Single wall construction.

Bat Specifications
Drop: -3 Adult Bat
Barrel: 2 5/8"
Certified: BBCOR
Material: Alloy Barrel / Composite Handle
Construction: Two-piece
Warranty: One Year Manufacturer's Warranty

Available Sizes: 31 28, 32 29, 33 30, 34 31

Seamless Construction Technology
Seams result in "dead spots" on a bat. Unlike our competitors, Combat bats are completely seamless. This means that continuous strands of fiber run the length of the bat for uniform strength and consistent performance for every hit! Our one-piece seamless carbon and fiberglass sleeves allow for a higher level of accuracy and the greatest degree of performance tuning in the industry.
Precision Molding Technology
At Combat, the outer and inner barrel diameters of every bat that we manufacture is created with computer-controlled tooling for accuracy and precision control. The sleeves are weaved over an anodized aluminum mandrel and placed into a hardened steel mold. Only Combat's state-of-the-art resin, combined with extreme force of these tools allows for such precision molding which maximizes barrel trampoline effect and bat performance.
Take the Combat 15% Advantage!
Combat's technology means on average a 15% larger sweet spot than the closest competitor. For you as a player, that means a 15% advantage from the moment you pull the wrapper off and go to work.
Need Help Choosing The Right Size Bat?
Click Here for a Bat Sizing Guide.
Most aluminum/ composite bats carry a one-year manufacturer's warranty against defects. Team Express also offers a 30-day return policy for all unused new bats. (Please see the details of the warranty and return policy below.)

NEW (UNUSED) BATS:
If you are not completely satisfied with your new bat, you may return it to us in its original "shrink-wrapped" packaging within 30 days from the date of shipment. Simply call us at 800.937.4824 for a return label.

DEFECTIVE OR DAMAGED BATS
All defective or damaged aluminum/ composite bats must be returned to the manufacturer. Defective or damaged bats may be returned to the manufacturer for repair or exchange within one year of the purchase date. The bat manufacturers' phone numbers are shown below for your convenience. Please call them directly to obtain a return authorization number (RA#). We recommend that you keep your bat invoice as your proof of purchase.

Combat Bats: 1-866-266-2287


Combat is a leading developer, designer and manufacturer of composite baseball and softball bats. Led by a world-class team of engineers, Combat has a diverse portfolio of intellectual property and advanced composite technologies that has been advancing athletes' performance on the field since 1994. Combat's innovative products are in use at the grassroots level to the elite professional ranks worldwide.
Customers who viewed this also viewed these