Schutt Adult AiR XP Football Helmet
Schutt Adult AiR XP Football Helmet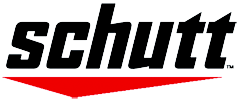 Schutt Adult AiR XP Football Helmet Helmet and Chinstrap only. Faceguard not included. Traditional helmet shell and face guard styles that players love. TPU cushioning system features better absorption and better heat management. Oversized venti
more...
This Product is shipped from the manufacturer.
Shipping charge:
Description
Reviews
Size Guide
Size Guide Video
Warnings
Others In Series
Schutt
Schutt Adult AiR XP Football Helmet
Helmet and Chinstrap only. Faceguard not included.
Traditional helmet shell and face guard styles that players love. TPU cushioning system features better absorption and better heat management. Oversized ventilation holes. A two-piece SUREFIT™ inflatable air liner system creates a precise, custom fit. Made from a durable anti-microbial material. Superior hygienics -- treated with an anti-microbial to resist growth of mold, mildew, and other bacteria.
Adult Sizes: S - XL.
Standard Molded Colors: Black, Kansas Blue, Royal, Cardinal, Gold, Sunflower Gold, Grey, Kelly Green, Dark Green, Maroon, Navy, Burnt Orange, Purple, Scarlet, White.
Standard Painted Colors: Metallic Light Gold, Metallic Vegas Gold, South Bend Gold, Metallic Silver.
TPU Cushioning System
Thermoplastic Urethane (TPU) Cushioning remains the best performing padding system in football today. It's proven superior to traditional foam padding in game-like conditions: better impact absorption, better heat management and better hygienics. TPU Cushioning won't take a compression set, won't break down (even after thousands of impacts) and is resistant to mold, mildew, fungus and bacteria while providing a barrier against MRSA and staph concern.
Better Impact Absorption
In game-like conditions, when the temperature inside your helmet can rise in excess of 115°, the performance of TPU Cushioning remains consistent.
Better Heat Management
The open-air sides of TPU Cushioning, along with the channels weaving in and out throughout the cushion, do a great job of circulating air throughout the interior of the helmet.
Better Hygienics
TPU Cushioning is virtually impervious to mold, mildew, fungus and bacteria. Traditional foam padding, on the other hand, can be a breeding ground for all kinds of nasty stuff. No matter how well you maintain helmets with foam padding, they can become infested and need to be replaced. With the TPU Cushioning in your helmet, that's no longer a concern.
Better Resiliency
TPU Cushioning is ready to wear (comfortably) right out of the box. There's no breaking-in period, like you have with foam. TPU Cushioning doesn't take a compression set like traditional foam padding. Nor does TPU break down like foam – even after thousands of impacts.
AiR Maxx (TPU) Jaw Pad
The AiR Maxx Jaw Pad is a TPU jaw pad that combines the comfort and fit of a soft, vinyl-covered pad with the better protection of TPU Cushioning.
SUREFIT Air Liner
The two-piece air liner is the secret behind the fit and comfort of our helmets. With two inflation ports, the Air Liner gives you a precise custom fit and is made from a soft, but durable anti-microbial material.
Valve Attachment System
This new hook and loop attachment system locks the inflation valves into place. There's no more struggling to keep the valve aligned to the helmet shell.
Large Ventilation Holes
Six crown vent holes provide maximum air flow.
Schutt AiR XP Football Helmet Technology: Click here to watch video
Helmet Sizing
How To Get The Right Sized Helmet
This Chart will assist in finding a helmet with the proper size. These sizes are an approximation as some brands may differ slightly because of materials and design.
Small
6 - 6 1/2
19 - 20 1/2
Medium
6 1/2 - 7
20 1/2 - 22
Large
7 - 7 1/2
22 - 23 1/2
XLarge
7 1/2 - 8
23 1/2 - 25
XSmall
6 3/8 - 6 5/8
20" - 20 3/4"
Small
6 5/8 - 6 7/8
20 3/4" - 21 1/2"
Medium
6 7/8 - 7 1/8
21 1/2" - 22 1/4"
Large
7 1/8 - 7 3/8
22 1/4" - 23"
This helmet and/or faceguard is intended for use only in connection with the particular sport indicated. Proper use of the Equipment requires your compliance with all instructions, warnings, and notifications provided by the manufacturer of the Equipment.

WARNING: Do not use this Equipment if it is cracked or deformed; or if the material, coating, or interior padding is deteriorated. Severe head or neck injury, including paralysis or death may occur to you despite using this Equipment. Do not use this Equipment to butt, ram or spear an opposing player. This is in violation of the Sport rules and such use can result in severe injury to you and possible injury to your opponent. Contact in the Sport may result in concussion or brain injury, which no Equipment can prevent. Symptoms may include: loss of consciousness or memory, dizziness, headache, nausea, or confusion. If you experience any of these symptoms, immediately stop play and report them to your coach, trainer, and parents. Do not return to a game until all symptoms are gone and you receive medical clearance. Ignoring this warning may lead to serious or fatal brain injury. Faceguards do not comply with NOCSAE requirements unless properly attached to a helmet specifically listed by the manufacturer.

USE THIS EQUIPMENT AT YOUR OWN RISK. NO EQUIPMENT CAN PREVENT ALL HEAD OR ANY NECK INJURIES A PLAYER MIGHT RECEIVE WHILE PARTICIPATING IN THE SPORT. TO AVOID THESE RISKS, DO NOT ENGAGE IN THE SPORT.

ALL EQUIPMENT IS PROVIDED TO YOU ON AN "AS IS" AND "AS AVAILABLE" BASIS. TEAM EXPRESS DISTRIBUTING, LLC (TEAM EXPRESS) MAKES NO REPRESENTATIONS OR WARRANTIES OF ANY KIND, EITHER EXPRESS OR IMPLIED, AS TO THE EQUIPMENT. TO THE FULLEST EXTENT ALLOWED BY LAW, TEAM EXPRESS DISCLAIMS ALL WARRANTIES, WHETHER EXPRESS, IMPLIED, STATUTORY, OR OTHERWISE, INCLUDING BUT NOT LIMITED TO ANY IMPLIED WARRANTY OF MERCHANTABILITY, FITNESS FOR A PARTICULAR PURPOSE, TITLE, OR NON-INFRINGEMENT.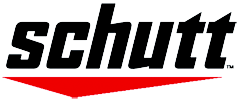 Schutt provides quality football equipment. We carry a wide selection of Schutt football equipment, including adult football helmets, youth football helmets, adult football shoulder pads, youth football shoulder pads, DNA Pro Plus football helmets and ION 4D football helmets.